About Me
Well, this is a little awkward… The vast majority of photographers that I've met hate being in front of a camera (me included), and I guess it goes hand-in-hand that they don't like talking about themselves too much either! One of my business short-comings is that I shudder at the thought of self-promotion, which is something of an issue when you're running your own business… You only need to look at my neglected Facebook and Twitter pages (and recently Instagram) to see how useless I am! (See what I did there? Shoehorning in my social media links? I may not use them much, but I still love getting new likes and followers!)
So; what to say about me? I'm not going to tell you I love photography and that I picked up my first camera whilst I was still in the womb, because that's a given. I'm also not going to tell you that I'm a 'tea drinker', because I'm a Brit, and we all love a good brew!
I'm married, so I know all about the journey you're set to embark upon. Sinead and I got married in 2013, almost exactly 8 years after we got together… What can I say? I'm not the most impulsive person when it comes to these life decisions! We had our wedding in Bali, with just 30 close friends and family; a tiny wedding party really, but that's what you get when you drag people thousands of miles away! Here's a photo of Sinead's mum and my dad battering us with rose petals.
I also recently became a father. In June 2015 we were joined by our little whirlwind, Imae, and life has been irreversibly shattered and taken on new meaning all at once. Since Sinead finished her maternity leave in March, I've been on daddy day care duties Monday to Thursday, and it's both an amazing privilege and mind-alteringly exhausting at exactly the same time. I guess that's kids for you! Here's a photo of Imae; as you can imagine, picking one from the millions I have was something of a task!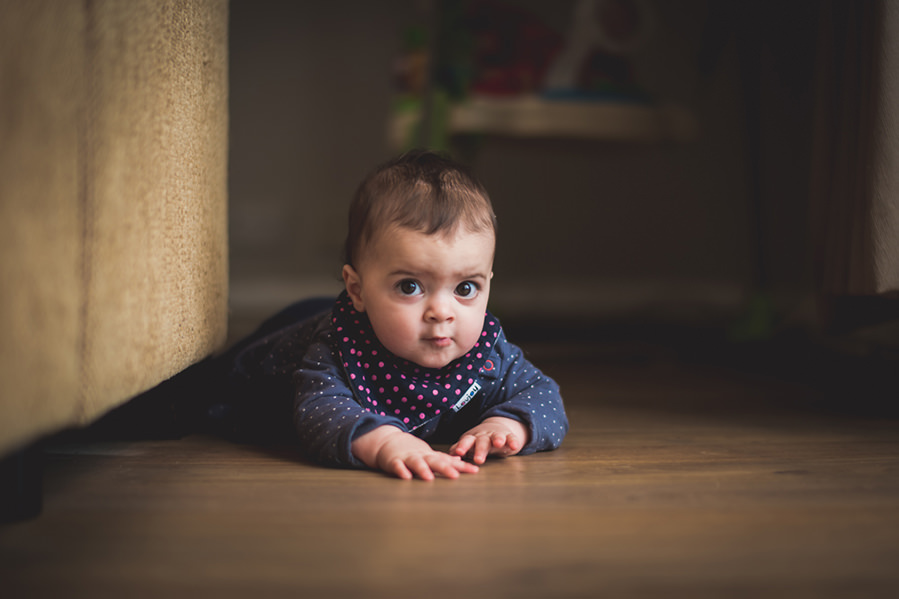 Along with Sinead and Imae I also live with a small(ish) furry family. My two boys, Bruno and Poppy (technically Poppy is a girl, but she doesn't behave like one), and my two girls, Jemima and Puddle.
These are my boys. Poppy is on the left; she's a Patterdale crossed with a Jack Russell, or a 'Patterjack' – a name I thought I coined, but it turns out many had beaten me to it :(. Bruno, next to her looking confused, is a little Border Terrier.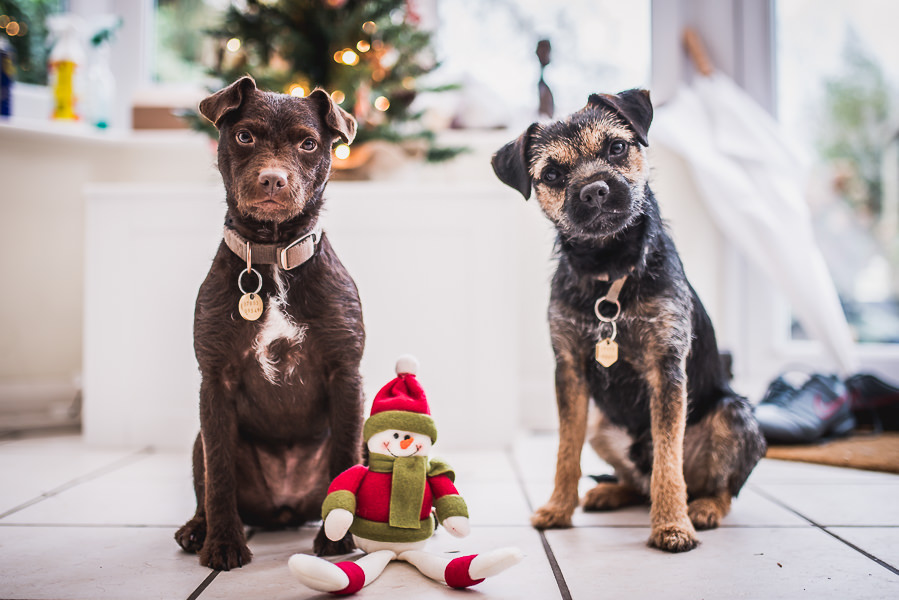 And these are my two girls, Jemima on the left, posing, and Puddle on the right, posing…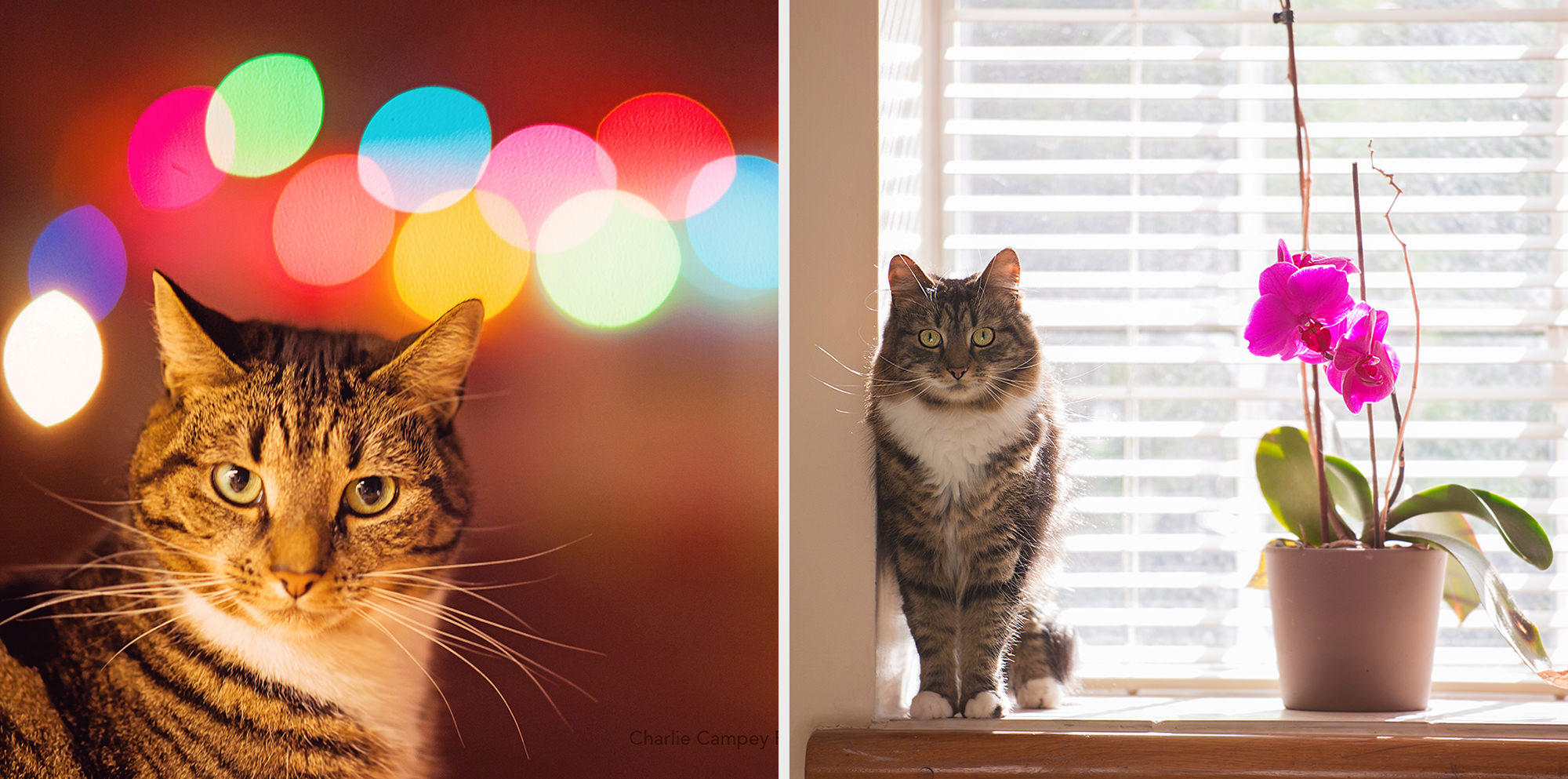 So, 'why weddings?' you ask.
I believe that weddings are one of very few huge life moments, and capturing them sympathetically is very important. I love the concept of immortalising these amazing events for people. I'd love to do birth photography too, but for some reason I'm not sure I'd get much business! But, joking aside, big life moments deserve to be documented in a way that reflects the day as it happened, without intrusive posing and directing. And it's fun! The couples that book me are almost always relaxed, easy going types like me, so the weddings I shoot are always full of love and laughter.
Click on the link to see more information on my style. Or, come check out my pricing page.
Also, here's a few selfies me and my third most special girl took last summer; you can tell how interested Pop was!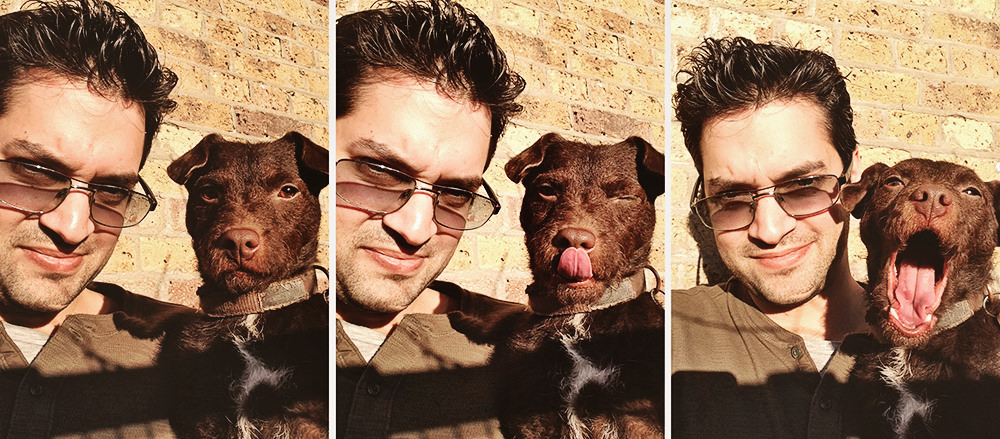 All content copyrighted to Charlie Campey, Wedding Photographer Surrey, 2016
I have had my work featured on the following blogs: